Gain in competitiveness thanks to our dedicated field prospection
Outsource your sales department and focus on your core business
Challenges
in Business Development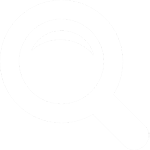 Changing market Always changing
+
● Evaluations of your strengths and weaknesses, supported by our expertises and our field knowledge, allows us to target the most promising market segments.
●Seeking the best growth opportunities while managing your day-to-day operations.

Lack of time and/or commercial resources?
+
● We offer customised solutions to meet our customers' specific business development needs.
● Our commercial team is available quickly and on demand.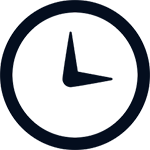 Sales process improvement
+
● Adjusting sales processes to improve the company's results.
● Improve the efficiency of sales teams through ongoing training and medium- and long-term monitoring.

Market-specific barriers to entry
+
●Specific standards and qualifications in aerospace, naval, rail and energy require detailed analysis to identify market opportunities and barriers.
● Personalised support to target markets effectively and understand their specific characteristics.
2
Support
Preparation of possible solutions to answer to your needs.
Adaptation of the offer and improvement of sales processes.
Help with strategic plan, business plan and business development.
3
Field-proven strategy
Face-to-face meetings with customers to better understand their needs.
Reinforcing commercial resources.
Whether you require business strategy, negotiation, prospecting, customer retention, or hiring a sales representative, our team tackles all these challenges to free up your time and enable you to stay focused on what truly matters.
Our team assists you in enhancing your commercial performance through our expertise in B2B sales development, marketing, marketing strategy, operational marketing, sales policy, commercial diversification, and international trade.
Our team has 20 years of professional experience in key sectors such as aerospace, industry, and engineering. We offer in-depth market studies and personalized guidance to define a commercial action plan and a strategy tailored to target markets. Our methods and business plans are designed to meet the specific needs of each company based on its overall strategy.
With us no automated emails or quantity prospecting but rather a serious and dedicated approach.
We are much more than just a consulting firm. Need to Dev offers the outsourcing of commercial functions such as field sales representatives, negotiators, key account managers, business engineers, sales managers, or business developers. We act as conveyors of our clients' needs and provide support to achieve their business goals.
Our team applies the best sales techniques to prospect and acquire new clients for export, targeting new markets to expand the portfolio of prospects and increase business opportunities.
Boost the business development of your company.