Boost the business development of your company.
Encourage B2B companies of all sizes to diversify and explore new mobility and energy sectors
The obstacles
of diversification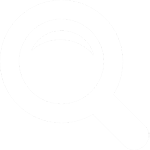 Market unknown where to start?
+
● Based on the existing situation, we evaluate your strengths and weaknesses together, we rely on our expertise and our field knowledge in order to target the most promising market segments.
●We identify the best opportunities for growth, while you are managing your current business

Missing time and/or resources?
+
● Our time and our sales team are used without yours being solicited
● Our team is available quickly and on demand.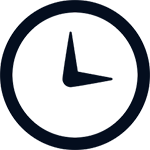 Change habits
+
● Sales are sharp, specialized and require time. Your responsibilities are calling you on many matters out of sales.
● Once the first successes obtained, we can improve the efficiency of your sales team, by training them through medium and long-term follow-up.

Market-specific barriers to entry
+
●Aerospace, naval, rail or energy use specific standards and particular qualifications. Some are similar and easy to adapt, others require detailed analysis to reveal opportunities and/or obstacles.
● We detail and explain the differences between the target markets and above all, we support you during the first contacts.
1
Vision
Market assessment, partners and competition regarding your solutions, your strengths and your strategy.
2
Support
Preparation of possible solutions.
Adaptation of the offer and improvement of processes
Development assistance of the strategic diversification plan
3
On field
Customers meeting
Reinforcement of competences
Business intermediary
Needs in business strategy, negotiation, prospecting ? Our team takes care of everything, from the study to the management of large accounts.
The BtoB development, marketing, marketing strategy, development strategy, operational marketing, commercial policy, commercial diversification, international business must lead to external growth and improve commercial performance.
We make available our studies an professional experience of 20 years in aerospace, industry and engineering in order to define with our customers a commercial action plan and a strategy within the target markets using a Business-plan in line with the corporate strategy.
Nous ne sommes pas que des consultants, Need to Dev est une externalisation des fonctions commerciales comme des vendeurs terrains, des négociateurs, des key account managers, des ingénieurs d'affaires, des responsables commerciaux ou des Business Developer qui rapportent les besoins des clients et porte mains fortes à accomplir les objectifs commerciaux.
Our team applies the best sales processes to prospect and bring new export customers on new markets by expanding the customer portfolio, the number of prospects, the commercial opportunities according to the Business Units.
Boost the business development of your company.