Blog & News
Follow us on
LinkedIn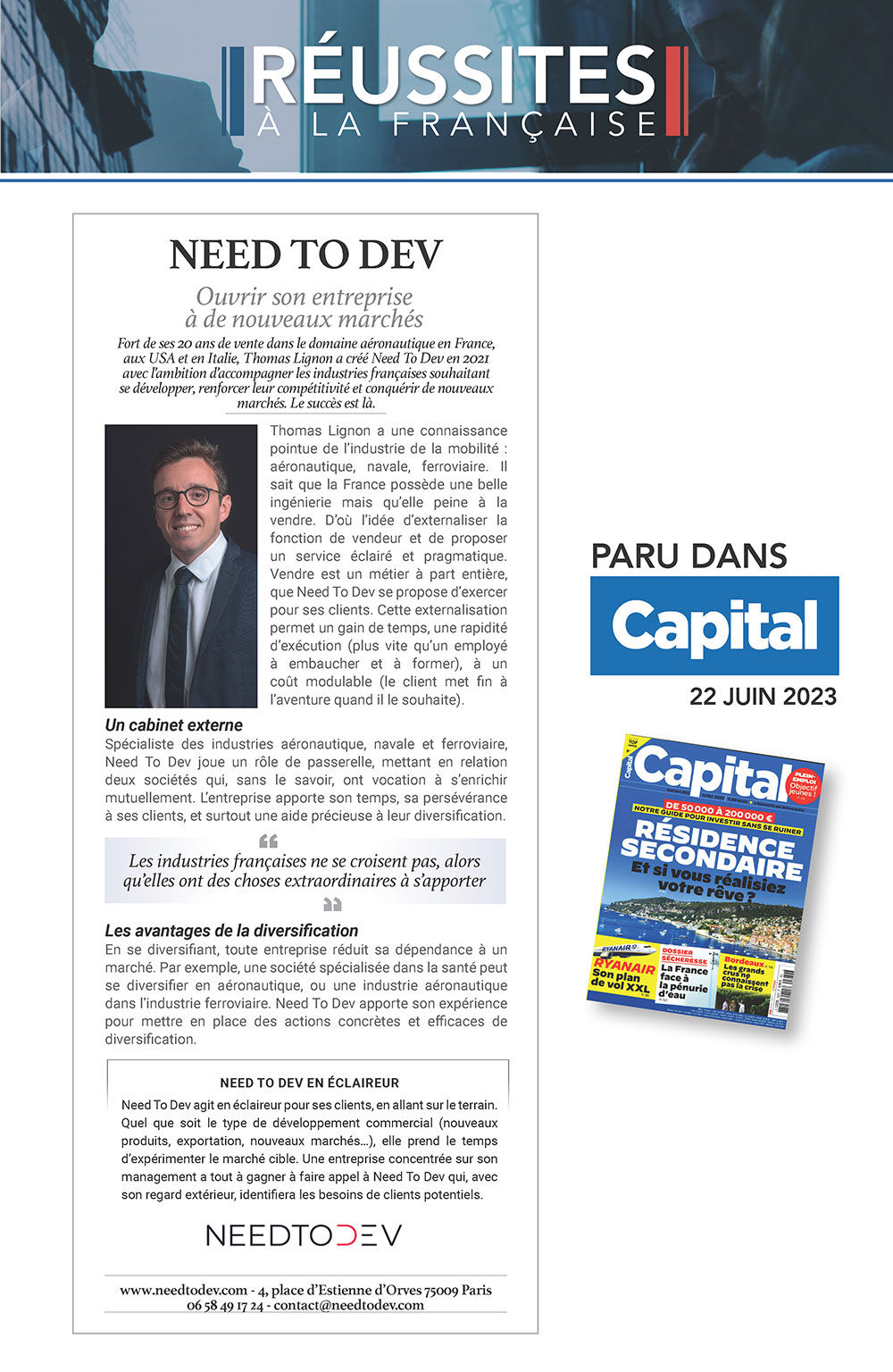 Pool Syndrome
Do you know the commonality between launching a product and diving into a pool?

At first glance, there's none. But imagine being shown a pool and being asked if you'd like to swim in it without touching it first. Is it cold? Warm?

Your only option is to estimate the water's temperature.

In any case, you'll never truly know it without using tools (like a thermometer), and even then, it won't convey how it feels once you're in.

The only way to judge the water is simply… to dive in!

Yes, it's risky; yes, the water might be freezing cold (though you'd likely notice), but it's only after taking the plunge that you can act accordingly.

Either the temperature suits you, and you stay, or it's way too cold, and you get out shivering but knowing it's cold.

Launching a product is the same.

Until your product or service has interacted with the market, no study, expert, scientific research, or even AI can guarantee your project's success or failure.

Remember Google Glass? Who thought those glasses would fail so dramatically? Unfortunately, factors like price, exclusivity, launch timing, and poor design led to the project's discontinuation.

But how could you predict this outcome without testing? You have to take the plunge and dare to get wet.

Need to Dev helps approach targeted markets. Even better, we dive in for our clients and advise whether to swim or not.

Stop guessing and start testing the waters by contacting us today.
Diversification
Diversifying Revenue Streams to Mitigate Business Risks

Diversification is a key strategy for mitigating business risks and maximizing your company's chances for success.

But how do you achieve it?

In this article, we'll explore the benefits of revenue diversification, how to implement effective strategies, and pitfalls to avoid. Ready to learn how to enrich and diversify your revenue streams?

Diversification might seem like a straightforward concept but is often misunderstood. It's not just about selling multiple different products or services; it's about reducing dependency on any single one.

So how do you create an effective diversification strategy?

Start by assessing the risks your business faces. This can be done by identifying the solutions that account for a significant portion of your revenue or the clients and markets that are most important to you.

Next, look for opportunities to diversify your revenue streams—like exporting, entering new markets, or offering complementary products. There are four types of diversifications:

Horizontal Diversification
Vertical Diversification
Concentric Diversification
and Unrelated or Conglomerate Diversification

It's also crucial to note that diversification isn't a one-size-fits-all miracle solution.

There are pitfalls to avoid, such as excessive diversification that can dilute your company's expertise or consume too many resources (known as spreading yourself too thin).

Therefore, it's essential to target diversification opportunities that are most relevant and align with your long-term goals.

Finally, diversification is also an opportunity to step out of your comfort zone, develop new skills, and open up new opportunities.

It's crucial that this strategy be implemented in a targeted and thoughtful manner, based on defined objectives.

If you want to safeguard your business from commercial risks, it's time to consider ways to diversify your revenue streams.

To learn more about effectively diversifying your business or to implement this strategy, don't hesitate to click the link below. We will provide you with the keys to successful diversification and achieving your business goals.
Market identification
Today, we're discussing Target Market Identification and Understanding Potential Customer Needs

A deep understanding of your target market and customer needs is critical for any business's success.

It's crucial to take the time to understand the environment that makes up your target market, identify potential customers, and pinpoint their needs accurately.

The case of Blockbuster serves as a glaring example. Focused on in-store physical DVD rentals, they missed the rise of consumer demand for online streaming services. Consumers wanted instant access to a broad catalog of movies and TV shows, something Blockbuster couldn't provide.

They failed to recognize the shift in needs and continued to focus on their existing distribution model, which ultimately became obsolete.

Therefore, it's vital for companies to monitor market trends to ensure they continually meet their target audience's needs.

It's important to take the time to understand who your potential customers are, what they want, and what they are looking for, to offer solutions, products, and services that objectively meet their needs.

Being too focused on daily tasks and management details, many companies develop tunnel vision.

They struggle to see the bigger picture. Fortunately, bringing in an external consultancy firm can provide an elevated and objective perspective, essential for scrutinizing the environment.
Choice of products to be marketed
In the business world, choosing the right products to offer is crucial for a company's success and growth. Focusing on the most profitable and demanded product lines is essential to maximize investment returns and meet customer needs. For our third axis of business development improvement, we'll explore this strategy through the lens of BIC.

BIC has specialized in the manufacturing of practical, inexpensive, and disposable products since its inception. By concentrating on a relatively narrow range of products like ballpoint pens, mechanical pencils, lighters, and razors, BIC has been able to focus on quality while reducing production costs. This strategy has kept them competitive and responsive to customer needs.

Companies must zero in on the most profitable and demanded products to maximize ROI. To do this, it's crucial to monitor market trends and evolving needs. Companies must listen to their customers and anticipate changes in buying habits.

Companies must be ready to react quickly to market shifts and adapt their strategies accordingly. Simple and effective methods are needed to evaluate the performance of existing products or services and devise strategies to enhance their profitability.

With Need to Dev, we guide you through this process and offer to implement these methods or launch a dedicated campaign to listen to the market and respond effectively.

Do you recall the « swimming pool syndrome »?
The Distribution
One of the most significant challenges for businesses is identifying the most efficient and cost-effective sales channels to maximize revenue. However, some companies fail to adapt to market trends and get overtaken by competitors. A striking example is Sears, which neglected the transition to online commerce and saw its brick-and-mortar stores become obsolete.

To avoid a similar fate, companies must focus on the most efficient and least expensive sales channels. This involves monitoring market trends and regularly evaluating the performance of different sales channels, distribution, and logistics. Companies must ensure these channels are optimized to maximize profitability.

However, caution is advised against becoming too removed from business operations and the field. Relying solely on distributors is not the solution. Losing touch with ground-level customer demands and emerging trends could result in offering obsolete solutions (refer back to our points #2 and #3).

In conclusion, it's crucial for companies to concentrate on the most effective and least costly sales channels to maximize revenue and reduce distribution costs. By partnering with Need to Dev, companies can achieve this goal by monitoring market trends, evaluating sales channel performance, and devising strategies to enhance efficiency and profitability.

Contact us now to learn more about how we can assist you in achieving your growth and success objectives.
Monitoring the activity of an external consultancy
The prosperity of a business is not only driven by intellect, but through effective trade interactions. To generate wealth, it's crucial to match supply with demand effectively. Need to Dev excels in facilitating these pivotal exchanges.
However, many businesses hesitate to outsource their sales development, precisely because it is a wealth-generating function. Inevitably, doubts and questions arise, such as:
1. How do you monitor the performance of an external consulting firm?
Through communication. Regularly and on two specific topics. First, what is the action plan? The strategy that the consulting firm will execute should be clear and in agreement with its client. The second point involves relaying ground-level updates. What's happening and what are the implications?
2. What image does the consulting firm project to the clients on behalf of the company?
Need to Dev invests time in understanding, assimilating, and representing its client's values. We ask questions and leave no room for doubt in order to convey the client's image as accurately as possible.
3. Why are Need to Dev's approaches impactful?
Need to Dev's team experts view sales as a passion and apply new methods daily. Furthermore, Need to Dev leverages its network and market experts to gain quick access to decision-makers.
4. How do you maintain ground-level contact when Need to Dev is managing the clients?
To maintain a direct connection with the field, Need to Dev experts work closely with the sales and/or technical teams of our clients. This dual-channel approach ensures that market insights are gathered both directly from client interactions and indirectly through market reports.
Our entire team is at your service to address any questions or concerns you may have.
Simplify your company's growth.
Business Development outsourced
The Top 5 Reasons to Outsource Your Business Development with Need to Dev:
1. Need to Dev experts bring you « best practices » gained from extensive experience with numerous companies. A dedicated team is on hand to accomplish priority tasks.
2. Unlike an in-house team, Need to Dev does not pass on significant costs such as vacations, sick leave, insurance, bonuses, office space, and training needs.
3. Our priority is to free up our clients' time to focus on innovation or what matters most to them. Meanwhile, we continuously replenish their pipeline of prospects and clients.
4. Access to an external team allows our partners to add differentiation to their solutions. In return, we initiate discussions on product adaptation needs, sharing our unbiased insights based on real-world feedback.
5. The Need to Dev team is available on short notice. We work with our clients to define their needs, familiarize ourselves with their solutions, and hit the ground running. No longer need prospecting? Simply terminate the contract.
Strategic Partnerships
Strategic partnerships are essential for driving a company's growth.
Discover how to establish effective partnerships to expand your reach in the industry's B2B market.
Ensure that your potential partners share the same strategic vision.
Look for companies whose goals, values, and corporate culture are aligned with yours.
This harmony will foster a fruitful collaboration.
Identify partners who possess complementary skills to your own.
By combining your strengths, you can offer a more robust value proposition and reach new markets together.
Explore collaboration opportunities that create synergies between your products or services.
For example, bundled offers, mutual referral programs, or co-marketing can increase your company's lvisibility, reach new clients, and reduce costs.
Establish partnerships to share resources, such as technical expertise, distribution channels, or market knowledge.
This smart collaboration will enhance your company's efficiency and accelerate its growth.
Define key performance indicators (KPIs) to assess the effectiveness of your partnerships. Regularly track the results and adjust your strategy accordingly.
Continuous evaluation will ensure that your partnerships contribute to the expansion of your market.
Strategic partnerships offer extensive opportunities for expansion in the B2B market of the industry.
Identify the right opportunities, establish trusted relationships, and create synergies to expand your reach and drive the company's growth.
Prospect to Customer Conversion
Converting prospects into customers is a significant challenge for businesses.
Implementing effective sales processes is essential, but not enough.
Trust is the key criterion for transforming prospects into loyal customers.
Trust is earned!
To inspire trust in prospects, it's essential to provide a sense of security both in the product and the sales representative who represents it.
This can be a challenge (if not impossible) when it comes to selling online or through automated tools.
Companies employ various strategies to gain the trust of prospects.
Customer segmentation, analysis of their needs, and the implementation of targeted marketing campaigns are effective means of attracting qualified prospects.
Word of mouth remains the most trusted source.
Satisfying your existing customers and encouraging them to recommend your company is a powerful way to gain the trust of potential prospects.
Trust cannot be solely conveyed through emails or automated tools.
Trust cannot be solely conveyed through emails or automated tools. It's crucial to establish physical contacts with prospects, especially during the initial interactions.
Trust is earned through human relationships.
To convert prospects into clients:
Build trust with your prospects.
Segment, analyze needs
Leverage word of mouth
Establish physical contacts to earn the trust of prospects.
To know more or get assistance in implementing these processes, only one place to go:
Measure results and improve performance
Why measures sales?
Understand current performance
Identify improvement opportunities
Make decisions based on concrete data (putting away the crystal ball
Key Performance Indicators (KPIs) for sales
Total Revenues
Conversion rate
Average transaction value
Profit margin %
And that's it !!! The rest is for the financial experts (whom we salute).
Sales data collection and analysis
Use of a customer relationship management (CRM) system. (There are cheap ones)
Real-time monitoring of sales data
Using customized dashboards and reports
Using data to make informed decisions
Identify trends and sales models
Segmenting customers for a better sales strategy
Optimize customer acquisition efforts
Involving sales teams
CRM system training
Encourage regular data collection and updating
Rewarding outstanding performance
Communicating areas for improvement
The benefits of effective sales follow-up
Decision-making based on real data (again)
Optimizing performance and profitability
Adaptation and responsiveness to market changes
To know more or get assistance in implementing these processes, only one place to go:
Regular training for sales teams
A Sharp Sales Team, A Prosperous Business
Regular training stimulates creativity, reflection and critical thinking in sales teams
Sharp commercial skills to seize new opportunities in a competitive and changing industrial environment
Enriching Knowledge, Broadening Horizons
Training courses enable you to discover new market trends and stay at the cutting edge of sales techniques
Teams informed about the best methods can anticipate change and guide the company into the future
Developing a Customer Approach Focused on Excellence
Training emphasizes the importance of understanding customers' needs and expectations, and above all how to meet them
Teams focused on excellence in customer service can retain existing customers and attract new ones
Achieving Ambitious Goals Together
Training strengthens team cohesion and fosters collaboration
Close-knit teams are better equipped to overcome challenges and achieve ambitious goals
Retaining Talent, Reducing Turnover
Regular training demonstrates the company's commitment to its employees' professional development
Sales teams that are valued and supported are more likely to remain loyal to the company, thus reducing turnover
Conclusion
Ongoing training is much more than a simple tool for developing skills, it's a powerful lever for strengthening cohesion, retaining talent and limiting turnover within the sales team
Investing in the team means investing in the success and longevity of the company in today's competitive environment
To know more or get assistance in implementing these processes, only one place to go:
Need to News : the only business diversification newsletter